Many people across the country use the summer months to improve their overall health. Improving your health does not have to be drastic, there are many simple ways to enhance your fitness and nutrition regimens. In this article, we will talk about some of the easiest swaps you can make to improve your health this summer.
Go Outside
Vitamins and minerals are crucial to your overall health. Throughout the months of July and August, temperatures fluctuate, reaching up to 95 degrees. Use the sunny days as opportunities to get some Vitamin D. Over 40% of Americans are Vitamin D deficient. When the weather is this optimal, you can soak up the amount of Vitamin D you need each day easily! Not only can you relax outside on your porch, use your time outside to get some exercise. You can go for a walk, jog, or bike ride. Many people have started streaming online classes so that they are able to do yoga, HIIT, or other exercise routines in their own backyard.
Strengthen Your Muscles
With gyms being closed for months, many individuals have gotten creative and discovered new ways to work out at home. Consider integrating weight lifting and bodybuilding exercises into your typical workout routine. There are many benefits to strengthening your muscles, including the improvement of mental health and overall bodily health. If you begin weightlifting, it is important to consider the benefits of workout supplements. By determining which supplement is right for you, you can reduce muscle fatigue and expedite the muscle-building process. Strengthening your muscles does not require extreme lifestyle changes. By dedicating a few minutes daily to strength training, you can greatly reduce your fatigue.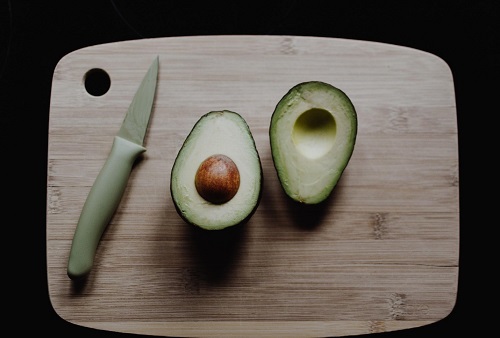 Eat Seasonally
Throughout the summer months, grocery stores are stocked with local, fresh produce options. Instead of buying ingredients that are not in season, try buying produce that is seasonal and grown locally. The fruits and vegetables that are in season in the summer months include avocados, blueberries, greens, pineapple, watermelon, and zucchini. If you are looking for seasonal recipes, consider some of the recipes being tested constantly by Mr. Food. Saving money, reducing carbon footprint, increasing nutrient density, and enriching flavor are all benefits of eating seasonally, locally grown produce.
Conclusion
Changing your diet and fitness regimen can seem intimidating. By committing time and energy into discovering healthy habits you enjoy, you can easily improve your overall health. When you find a way to be outside while participating in physical activity, you can increase your Vitamin D intake and fitness level. By integrating strength training into your regimen, you can increase energy. By eating seasonally, you can absorb more nutrients and reduce your carbon footprint. These little changes make a huge impact on both you and the environment. Increasing health does not have to be difficult, take some steps today to invest in your health and wellness.